3 tags
3 tags
I recently got a Dell laptop (used) as payment for salvaging some data off of it. I successfully got the data by booting a LiveDVD of Ubuntu and mounting the hard drive. Now that I want to install Ubuntu it wont boot the LiveDVD, I think the CD drive may be wonky causing the LiveDVD to boot sporadically. Well I refuse to use Windows so I'll have to keep trying to get the LiveDVD to...
2 tags
I had hoped that a passion for Open Access would be enough to carry me through my graduate school research projects. Though it seems that passion at some point needs action. This week I have found that finding research that is "acceptable" for my class projects is a grueling effort. One that bears an distinctive mark of exhaustion on my face. This exhaustion is not from the search...
7 tags
Vocabulary in the Realm of Computers [OP-ED]
I'm an FLOSS enthusiast but not an expert. I like to use software/hardware that is not licensed under a proprietary license. I get a good feeling inside and I feel more at ease, a sense of relief comes over me. I don't know why exactly maybe it's because I used to be afraid that using pirated copies of software would get me into big trouble. The only reason I kicked the habit...
7 tags
Open Source Applications
Now that we have some knowledge of Free and Open Source formats lets dive in and see some great applications/projects that are Open Source! Now this is not a definitive list of all the open source apps/projects out there but a few popular ones. The great thing about open source is that its everywhere, so you may already be using some open source software without even knowing it! Now if your the...
dbreunig: MIDI and GIF are our generation's folk art.
1 tag
Socially Virtual Zine_Issue_2 (function() { var scribd = document.createElement("script"); scribd.type = "text/javascript"; scribd.async = true; scribd.src = "http://www.scribd.com/javascripts/embed_code/inject.js"; var s = document.getElementsByTagName("script")[0]; s.parentNode.insertBefore(scribd, s); })();
3 tags
5 tags
7 tags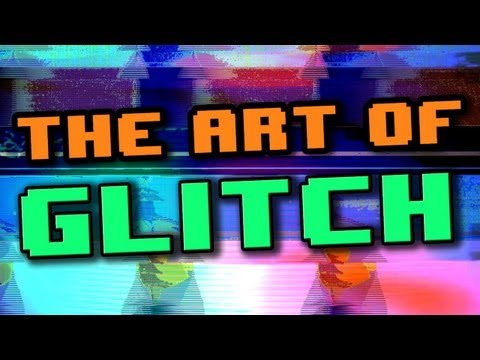 3 tags
Withdrawn
It was about a month ago when I cut the cord with Facebook. The effect was immediate and always present even till today. But why did leave Facebook I had only had my account active for about a year. Why did I feel that loss of connection? First, I left Facebook when the social network was found to have changed all of its users contact email accounts to its own Facebook email accounts. This was a...
5 tags
5 tags
Interview with Synth-Pop band, DATA-BEND!
Queen of My Beach by Data-Bend With their unique sound Data-Bend keeps the South Texas tradition of making one of kind music. Here is an interview they granted for Socially Virtual! We dive into some background and see how Data-Bend fits in with the always unique South Texas music scene. Socially Virtual: Ok let's begin by getting some background out of the way. Where are you guys...
6 tags
2 tags
"In great part, the reason is that we have been taught to mistakenly view online..."
– (http://thenewinquiry.com/essays/the-irl-fetish/)
7 tags
A Re-Imagination of Copyright.
Currently copyrighted material is proving to be a big problem. I have been blogging on and off for about 4 years now. Recently I decided to go for it full-time. I knew copyright was going to be a grey cloud hovering over my head. Let's face it learning about copyright law is not fun. Also consider the fact that in the digital age where making copies is stupid easy, copyright is completely ignored...
3 tags
5 tags
FOSS Formats
For the most part I use Ubuntu for all of my computing needs. It can handle really simple task and complex ones almost seamlessly. When I first began to use Ubuntu I struggled with it. I took for granted the plea from the FOSS community to use FOSS formats whenever and wherever possible. My first noob mistake was with Flash player in Firefox. Oh, how I learned the hard way on that one! My next...
1 tag
Socially Virtual Zine_Issue_1
5 tags
5 tags
Rumor Round UP!!! Microsoft Edition!
Hi! Well the internet is full of rumors and seems like a great platform them. So I decided to jump right in and take you around some of the great tech rumors of the past week. FOSS users be warned these rumors are Microsoft heavy! Microsoft's secretive event is tonight at 6:30pm EDT. There are a bunch of rumors around this one.  There was report's of an Xbox 720 announcement....
5 tags
Bit-Saner?
Awhile ago I wrote a piece entitled Bitsanity were I blogged about the difficulties of starting out with Bitcoin. Since then I have kept my obsession with bitcoin and I think my labor bore some fruit. First, I set up a "bitcoin wallet" and got my "bitcoin address". Second, I set up a donations tab on this blog to accept bitcoin donations. I have yet to receive anything and...
4 tags
blackberry10news asked: Hey, Sir. Why not just pick up a BlackBerry Bold 9900? You'll love the keyboard and it will give you some decent web browsing capabilities.
5 tags
I wanna hack the sh*t out of that!
In the technological space there are two components that are vital for devices. Those components would be software and hardware. Software of course being the thing you interact with on the screen of your computer, cellphone, or ATM machine. Hardware is the actual physical components you touch and interact with such as a keyboard, touchscreen, or speakers.  Both can be awesome, they can work...
new entry: Bringing remoteness to immediacy We are... →
wildcat2030: It used to be that we called upon the tribal shamans to converse with their spirits, to ask favors, for our ills, for our happiness and sometimes to see that which is far. In the age before geography was a science, we travelled via the shaman's spirit technology to places of wonder and imagination. Not very accurate, and probably not very connected to any reality we could...
7 tags
5 tags
Bitsanity!
I've been simmering on the idea of using bitcoins for awhile now. Lately though I've been obsessing over actually taking the plunge and start making and using bitcoins. The main reason why I've been obsessing over bitcoins is because I have a hard time understanding just how to start using them. Let's be honest getting started with bitcoins is not easy. I don't care...
2 tags
Username
Hardrived: Man I hate it when MY Username is taken!
Youtube: Sorry but that Username is already taken. Hardrived01 is free.
Hardrived: Hardrived01....!Really? I have to be diluted by a 01?
Youtube: .....
Hardrived: ugh! Just do Hardrived009. Seems more original, I guess?
Youtube: Great! Welcome Hardrived009!
Hardrived: ...I just died a little inside.
4 tags
Bit on the Bitpop →
Thanks again to Ozzed for allowing me to use one of his tracks in my podcast! If you want to check out his amazing work you can at the link above. Seriously Go Check It Out!
2 tags
"Cyberspace is the "place" where a telephone conversation appears to occur. Not..."
– From "The Myth of Cyberspace" Via The New Inquiry I quite like the simplicity and eloquence of this definition of "Cyberspace." But I usually defer to Foucault's "Heterotopia," a 'space without a place' when I try and definite it.  (via modernandmaterialthings)
Museum of Endangered Sounds: Sounds made from Old... →
modernandmaterialthings: The nokia phone brings back memories, y'all.
4 tags
5 tags